Frequently Asked Questions
Q. I have more than one dog, can they share a run together?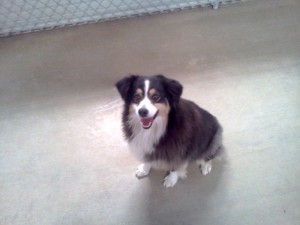 A. Yes. Our runs are very spacious and can accommodate several dogs from the same family.
Q. What if my dog doesn't get along with other dogs?
A. We specialize in group play, but also offer 3 yards for our less social boarders, so they can stretch their legs in private.
Q. Do you have heating/cooling in the kennels?
A. RCK Too on Asuncion Rd has heating in the winter. RCK on Rocky Canyon does not, but the building is insulated and enclosed to guard against the cold. Both facilities have misters and large fans and plenty of shade for those warm summer months.
Q. I can't come during your regular hours, can I come earlier/later?
A. Our hours are very specific because if people are coming and going all day, the dogs don't get a chance to calm down and play, they are always checking out what's happening in the driveway. So, unfortunately we are not very flexible on the drop-off and pick-up hours. We are open 7 days/week though.
Q. How do you charge? Is it by the day, night, or 24 hours?
A. We charge by the day. It is like a hotel, check out is between 7:30am and 10:30am and if you don't pick up by then, you pay for the full day, even if you don't spend the night.
Example: Drop off Friday A.M. pick up Saturday P.M. = 2 days
Example: Drop off Friday A.M. pick up Sunday A.M. = 2 days
Example: Drop off Friday A.M. pick up Sunday P.M. = 3 days
We also offer a half day charge for 4-6 P.M. drop offs. Still confused? Just ask for a quote when making you reservation.
Q.How many dogs do you board?
A. Since we have 25 runs, we can hold 25 individual dogs, but because some families have multiple dogs in the same run, we can have up to 50 dogs.
Q.Do I need a reservation?
A. Yes. Most of the time we can get you in the same day. But all major holidays we recommend at least one month in advance and two months in advance for Thanksgiving and Christmas.
RATES 
Non- Holiday Rates for Rocky Canyon Location
| | | | |
| --- | --- | --- | --- |
| | 1-6 Days | 7-13 Days | 14+ Days |
| 1 DOG | $22/DAY | $20/DAY | $18/DAY |
| 2 DOGS | $33/DAY | $30/DAY | $27/DAY |
| 3 DOGS | $39/DAY | $35/DAY | $31/DAY |
| 4 DOGS | $45/DAY | $40/DAY | $36/DAY |
| | | | |
| DAYCARE | $12 FOR 1 DOG | $18 FOR 2 DOGS | MON-SUN |
| | $250/20 DAYS | | MON-SUN |
Non-Holiday Rates for Asuncion Rd Location
| | | | |
| --- | --- | --- | --- |
| | 1-6 Days | 7-13 Days | 14+ Days |
| 1 DOG | $25/DAY | $23/DAY | $21/DAY |
| 2 DOGS | $38/DAY | $35/DAY | $32/DAY |
| 3 DOGS | $45/DAY | $41/DAY | $37/DAY |
| 4 DOGS | $52/DAY | $47/DAY | $42/DAY |
| | | | |
| DAYCARE | $15/day FOR 1 DOG | $22 FOR 2 DOGS | MON-SUN |
| | $250 for 20 days | | MON-SUN |
Call today for our special offers! (805) 466-7877